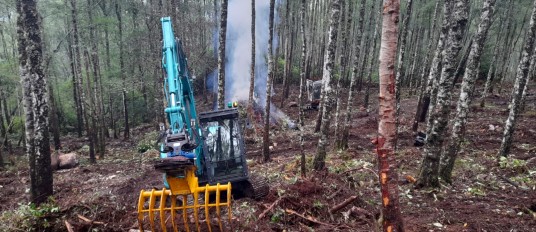 This year we have been busy carrying out fencing and forestry projects for a local estate.
A forestry block within the estate had been felled and now ready to be mounded and replanted. We removed the old collapsed fence and installed 4400m of new deer fence with gates and pedestrian access where required. The block is now deer proof and ready to be replanted with new saplings.
Alongside the fence we have been working on a large area of forest regeneration at another location within the estate. Thinning out and clearing of invasive species which will make a vast improvement to the overall health of the forest with light being able to reach the forest floor. The new land rake attachment for our 8T excavator on rotating head has been able to make short work of clearing up.