Throughout 2018 we have been working on an exciting new project on the remote Isle of Rum. The construction of new shore facilities for Mowi (formally Marine Harvest)  brought on many logistical/weather challenges as everything required for the job had to come in by boat. Most materials were brought in via landing crafts from the port of Mallaig but the large quantities of aggregate and rock armour required to build up the sites were shipped in from Glensanda quarry. The large landing craft that delivered the material would bring in 800 ton at a time and take most of the day to unload working non stop. Inside the new shore base are comfortable and homely facilities for the staff including large kitchen and dining area, office room, camera room for remote viewing of fish, large drying room, laboratory and shower/toilet facilities. A-joined to this is a large workshop area with mezzanine where staff are able to make repairs to nets and store materials in the dry.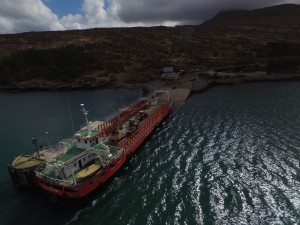 Following this project we have moved to another part of the island to construct and area for staff quarters and residential homes. The staff houses will be pre-constructed on the mainland and shipped out in modules which are then assembled on site.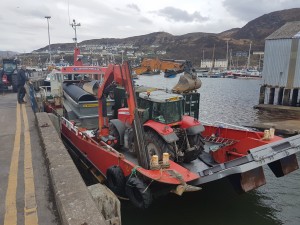 We have throughly enjoyed the challenge of working out in this beautiful remote location and will not hesitate to take on similar jobs should the opportunity arise.